With the big holiday right around the corner, you might be wondering how to feel festive without feeling like you're wearing a costume. I recommend that you celebrate Valentine's with a pink shirt.
Yeah … No, I Don't Wear Pink
So you might be resistant to pastel pink in your wardrobe.
When I worked as an engineer, I admittedly avoided all pastels. It's common advice for a woman in a male-dominated workplace. But one of the most respected women I worked with happened to wear pastel pink steel-toed boots. So I think the advice to avoid pastels is utterly misplaced.
Truly, pink is just a color.
Today, my recommendations are very different for both men and women. As long as you are wearing clothes that fit and flatter you, no one is going to judge you for wearing pink. Given how flattering the color is, you may instead find that more people compliment you when you wear pink.
You may want to rethink your misconceptions about the color pink.
But Why Pink?
Soft pink is a calming color, with soothing associations of kindness, youth, and compassion. Because it offers impressions of safety, positivity, and sensitivity, pink might be exactly the color you want to wear in the workplace.
You've probably noticed that a soft blush color dubbed "Millennium Pink" has dominated fashion for several years now. There's a reason for this: the color is universally flattering and coordinates with almost everything.
Universally Flattering
Whether you need a cooler or a warmer shade of soft pink to suit your complexion, there is a shade of pink that will work for you.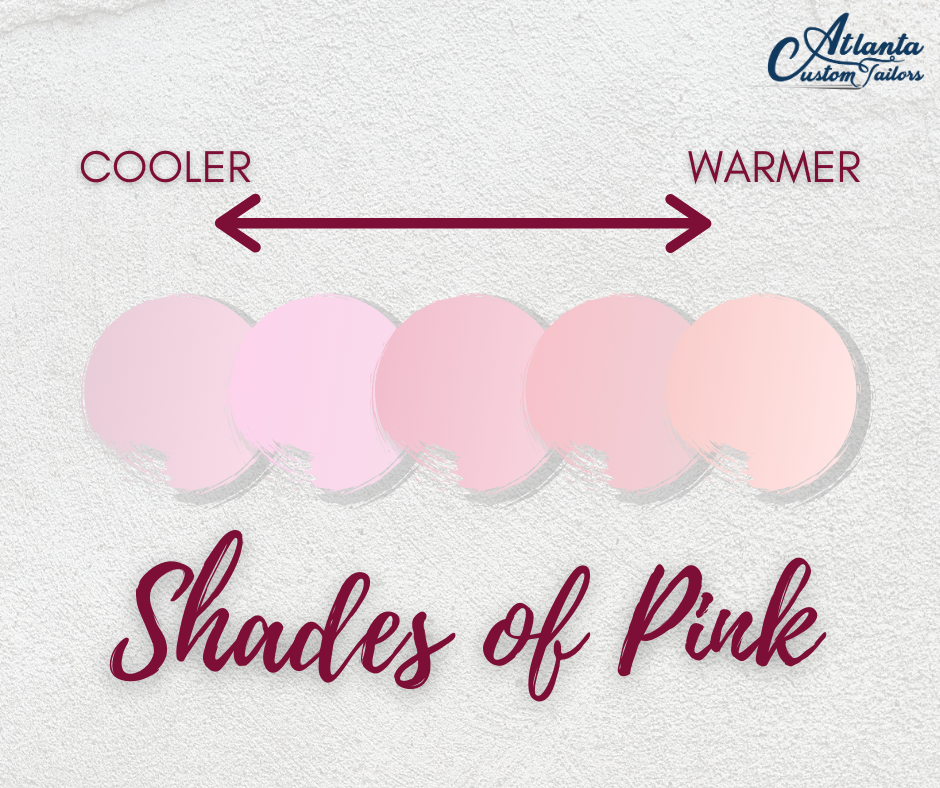 Versatile with Neutrals
Wear soft pink with any neutral: black, brown, navy, gray, white, or denim. If you like to wear dark colors, soft pink makes for a gentler contrast than bright white.
This color is still conservative. Bankers historically have worn white or light blue shirts with their charcoal and navy suits. Later, pastels like soft pink became a playful way to add subtle variety to a classic wardrobe.
Pink isn't just for Valentine's Day, either. While I wear soft pink or blush throughout the year, it's a great color for spring.
Do you have a pastel pink shirt? Do you plan to celebrate Valentine's with a pink shirt?