In all of our closet updates, we recommend items that go with your existing basics. But what are work wardrobe basics?
Your closet has different elements, or clothes for different occasions: there are the clothes you wear
In the workplace
For exercise
Around the house
For casual events
For formal or party events.
In addition, there are seasonal elements to many of these clothes, like coats you wear in the winter and sandals you wear in the summer.
Here at Atlanta Custom Tailors, we like to design clothes that can be worn for more than one occasion. A blazer can be worn to the office but can also be worn more casually with jeans.
So that brings us to a simple list of styles that are helpful to keep in your wardrobe to make adding new items easier. Our list applies to men's and women's clothing styles.
What Are Work Wardrobe Basics?
Here are our recommendations for a minimal but functional business formal work wardrobe:
A solid navy suit
A solid charcoal suit
A solid black suit
A white shirt, blouse, or shell
Trousers or skirts in black, gray, navy, and khaki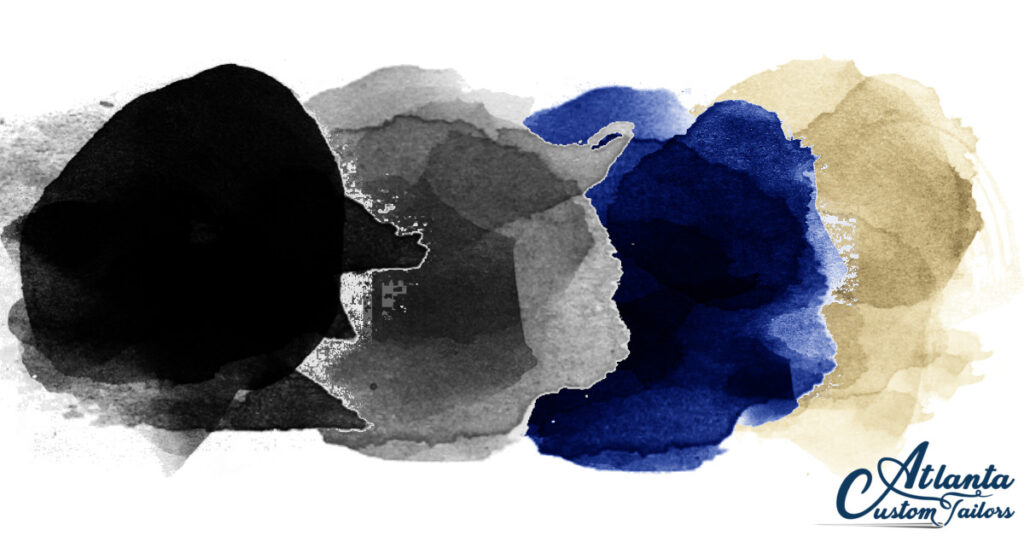 These are the garments you need to assemble easy outfits, but accessories are an important element of looking stylishly dressed.
Coordinating the color of the leather or metal in an outfit is an easy way to look put-together without a lot of thought.
For example, a pair of cognac leather shoes, a belt in the same color, and jewelry or a watch in the same metal as the belt buckle make it easy to wear the navy suit, the navy blazer, or the khaki and navy trousers. Bonus points if you have a cognac briefcase or handbag!
Similarly, for the day you want to wear black pants with a simple shirt, having a pair of black shoes and earrings or a watch face that include the same black help make the outfit look harmonious.
Items you likely already have in your closet that follow this color rule might include these items:
Shoes
Belt
Watch (band)
Blazer
Jewelry
I recommend using three accessories—such as shoes, glasses, belt and a watch or piece of jewelry in the same color—to make an outfit look deliberate.
A special note about brown and gray:
Browns and grays can be warm or cool. I recommend grouping either warm or cool tones together in a single outfit. Even if the colors don't match exactly, if they are the same tone, they will go together. Often when two items in brown or gray don't seem to match, it's because one is cool while the other is warm.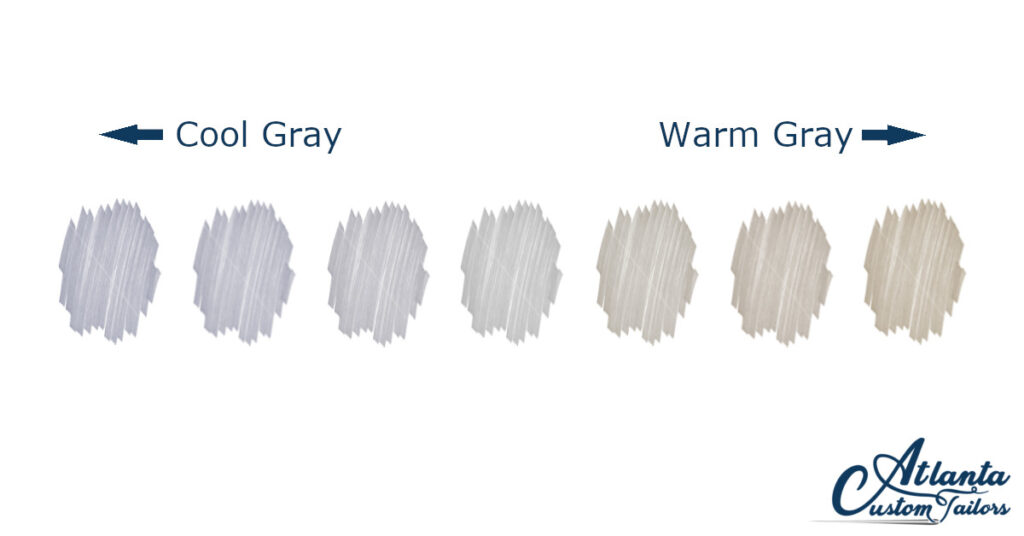 Once you have your work wardrobe basics figured out, adding new pieces, accent colors, and prints, like checks and pinstripes, becomes much easier.
After all, you already have all the items you need to make the new pieces work. Adding even a single new garment, like a bold checked blazer, suddenly expands your existing options significantly.