You've finally decided you want a bespoke suit. Now we're headed to meet you, and you're not sure what to expect during your appointment.
Not to worry: we make the process as easy as possible.
What happens during your first appointment?
We'll start by understanding what you're looking for. Do you need a suit for a special occasion, or do you need new shirts that fit well? From there, we'll show you fabric swatches from our huge selection of samples so you can pick out the exact color and pattern for your new garments.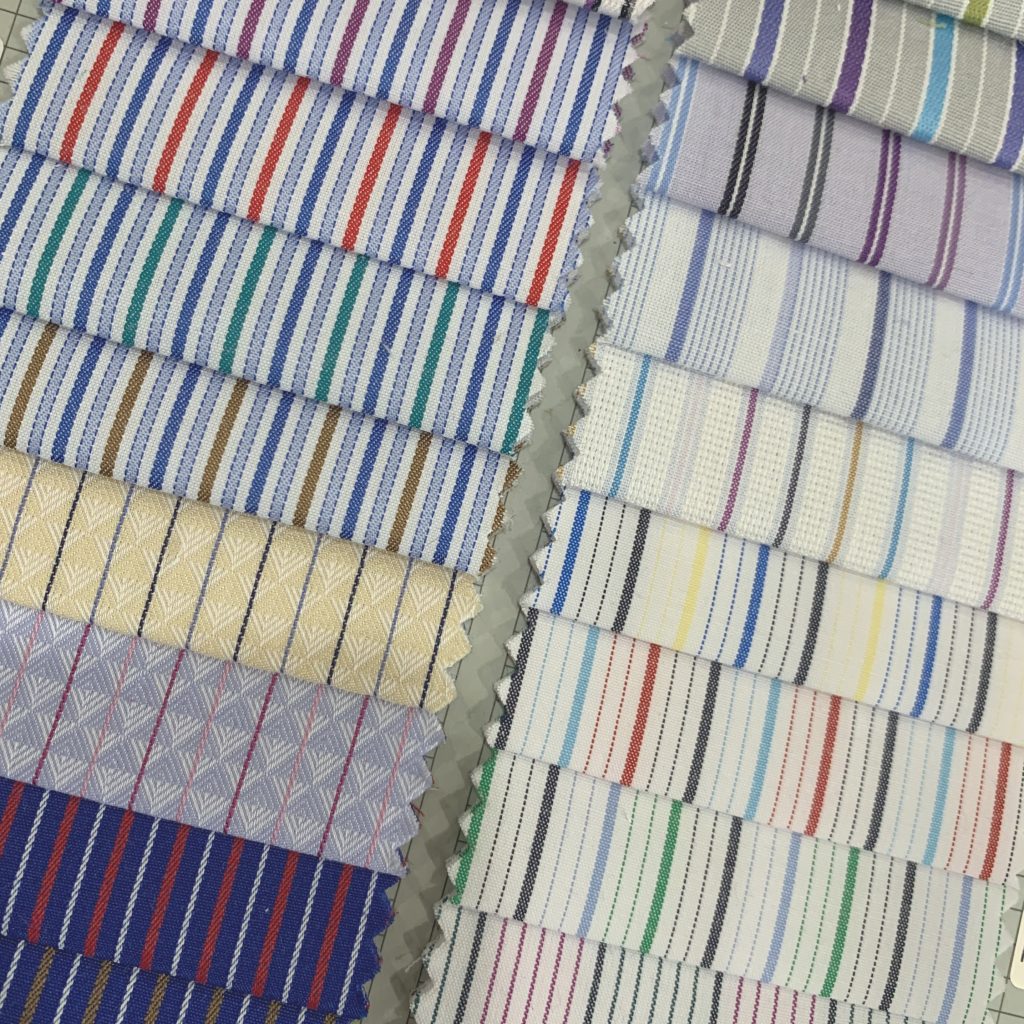 Don't worry if you don't know what to pick! Some people have a very clear vision of what they want their garments to look like, while others often rely on others to shop for them. You're welcome to have someone along to help you make choices, and we will also offer suggestions.
After that, we will discuss the style of your suits and shirts. This includes the cut of your collar, the number of pockets on the front of your jacket, and whether or not your trousers have cuffs or pleats. If you have a picture of a garment you would like us to make in your measurements, we are happy to use that as well.
Once we have the style of your new garments figured out, we will take a few pictures and measurements. We suggest that you wear dress shoes during this step and put on a suit jacket that you like.
Finally, we'll review all of your selections and styles to make sure we captured everything. We will send you a detailed invoice by email shortly after your appointment.
And that's it!
How long does an initial appointment take?
You should expect to spend about an hour with us for your first appointment. Future appointments go much quicker since we already have your measurements.
What are your payment terms?
We require a 50% deposit of the order total to cut fabric. The remaining balance is due only when we bring the garments to you. We accept payment by cash, check, card, or Zelle. You can access your invoice using the online link emailed to you after you placed your order.
For reference, our suits start at $1295. The price varies according to the fabric quality.
I've placed my order, so when do I get my new clothes?
Current events have caused a major delay in all shipping. Most orders have taken about 8 weeks from order date to delivery.
We will let you know when your garments have shipped to us and schedule an appointment for your final fitting. We'll bring your new garments for you to try on. In the rare occasion that an adjustment is needed, we handle any alterations at no extra charge. We fully stand behind the quality of all of our garments. You can review our satisfaction guarantee here.