The weather is finally cooling off, and the holidays are here! Now that it's actually the season, you may be wondering what to wear in the winter in the South.
What's Not Great Winter-Wear
While cotton shirts in white and pastels are year-round classics, light colors for suits in a formal business setting will look odd in colder weather. Similarly, cotton trousers and jackets, which are spring and summer staples, will look too lightweight in colder months.
One exception to limiting light colors is the aptly named "winter white." As a blazer or for formal evening-wear, winter white makes a gorgeous statement. As the color of the Women's Suffrage movement, it has been used for political effect for years. However, for day-to-day business-wear, winter white may not feel practical, not least because it stains easily.
Now that you know what not to do, what kinds of fabrics should you choose?
What to Wear in the Winter in the South
All-season wool is a great choice for suits in the South, considering the mild winters. As the name implies, these suits can be worn year-round. You probably have the usual suspects of black, charcoal, and navy in your closet already.
If you're adventurous with color, olive and burgundy (or deep brown) are also great pseudo-neutrals that look great year-round.
But what do you do once you're tired of wearing navy, charcoal, and black suits? Add an interesting sport jacket or blazer, of course.
These two examples illustrate how your existing closet basics can look fresh and new with classic winter patterns.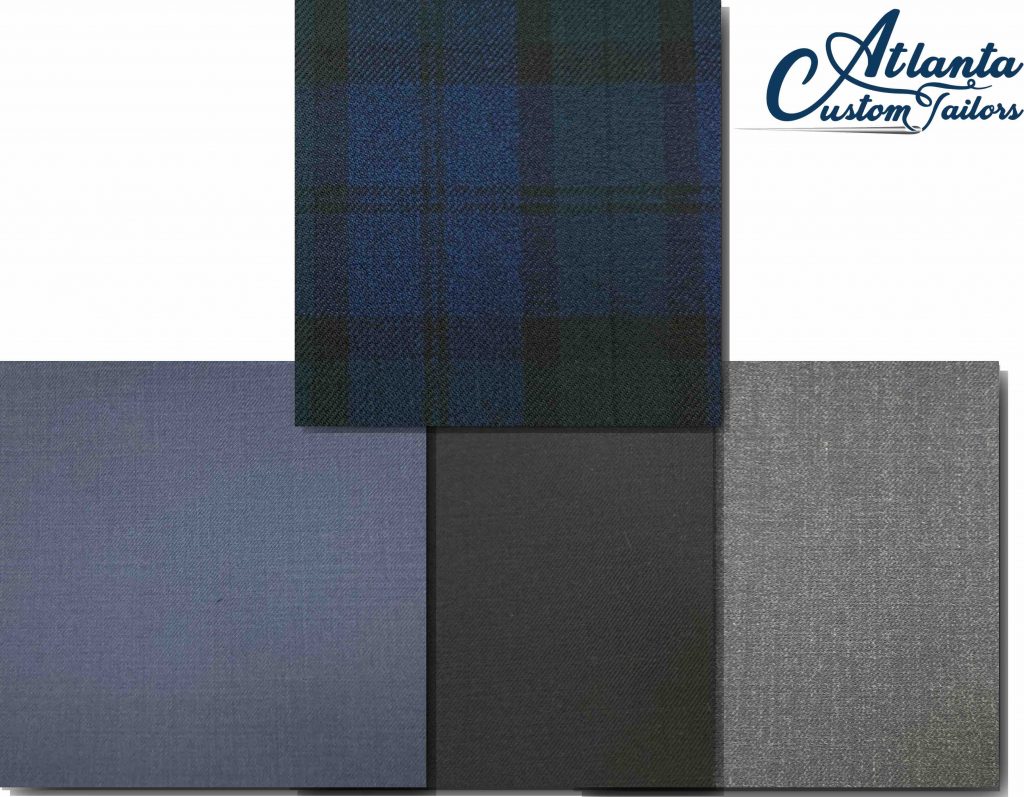 This classic pattern, black watch tartan plaid, is unsurprisingly versatile with its black, navy, and hunter green tones. Wear it with black, navy, and dark charcoal, for a regular day, or use it atop a pair of jeans and a black turtleneck for casual Friday or a dinner out.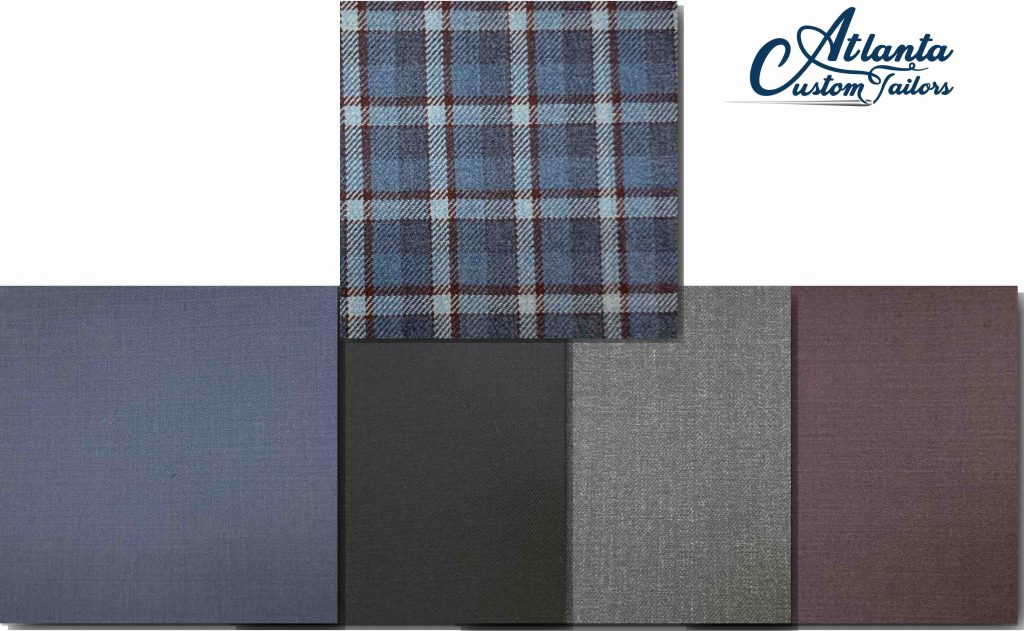 If you're looking for a more uncommon pattern, consider this blue mini-check with black, white, and burgundy. It pairs well with a whole range of winter neutrals (and goes across seasons beautifully).
It's your turn: tell me your favorites to wear in the winter in the South.