You've seen the memes, but are you guilty of wearing a #zoomoutfit?
You know what I'm talking about. #businessontoppartyonthebottom means blazers, nice shirts, makeup and good grooming for your meeting but pajamas, athleisure, or boxers out of the camera frame.
I won't call out anyone at home (*cough* my husband *cough*) for dressing for Zoom, but I thought we could have some fun with 2020 style.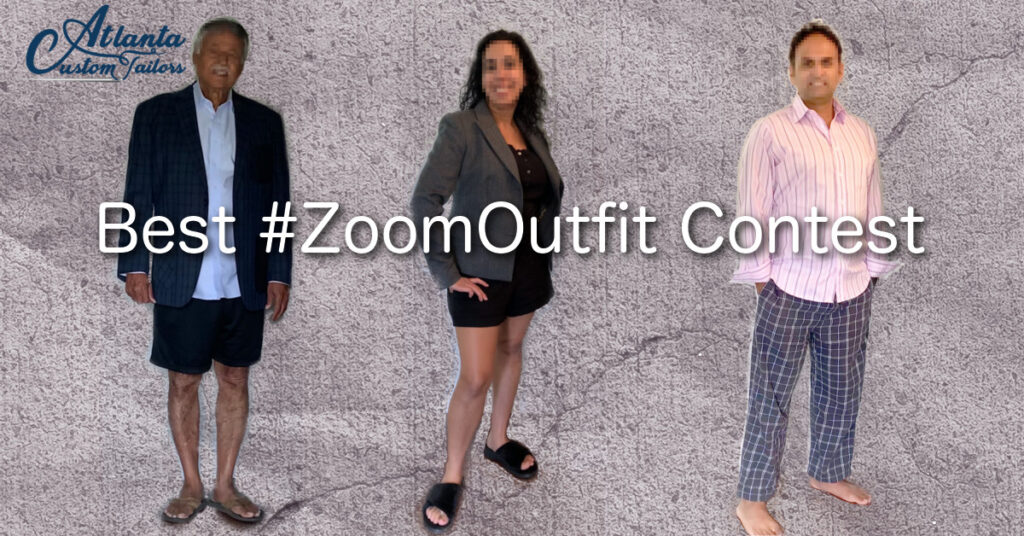 Here you have Ken styling an Atlanta Custom Tailors blazer and shirt with flipflops and athletic shorts.
Preeti is wearing linen shorts and fuzzy slippers with a black top and an Atlanta Custom Tailors blazer.
Kranti styles his favorite Atlanta Custom Tailors shirt with flannel pajama pants.
Post your best Zoom video conferencing outfits on our Facebook or Instagram (or email it to us if you feel shy) and point out any Atlanta Custom Tailors garments.
Each outfit and each of our products in the outfit get you one entry into our custom shirt giveaway. Now through June 30, for every 10 entries, we will choose a lucky winner for two custom shirts.*