What do we suggest for your next suit?
One of Ken's favorite options for spring is a navy blue nailhead suit paired with a powder blue shirt. Find out why we recommend navy nailhead for spring!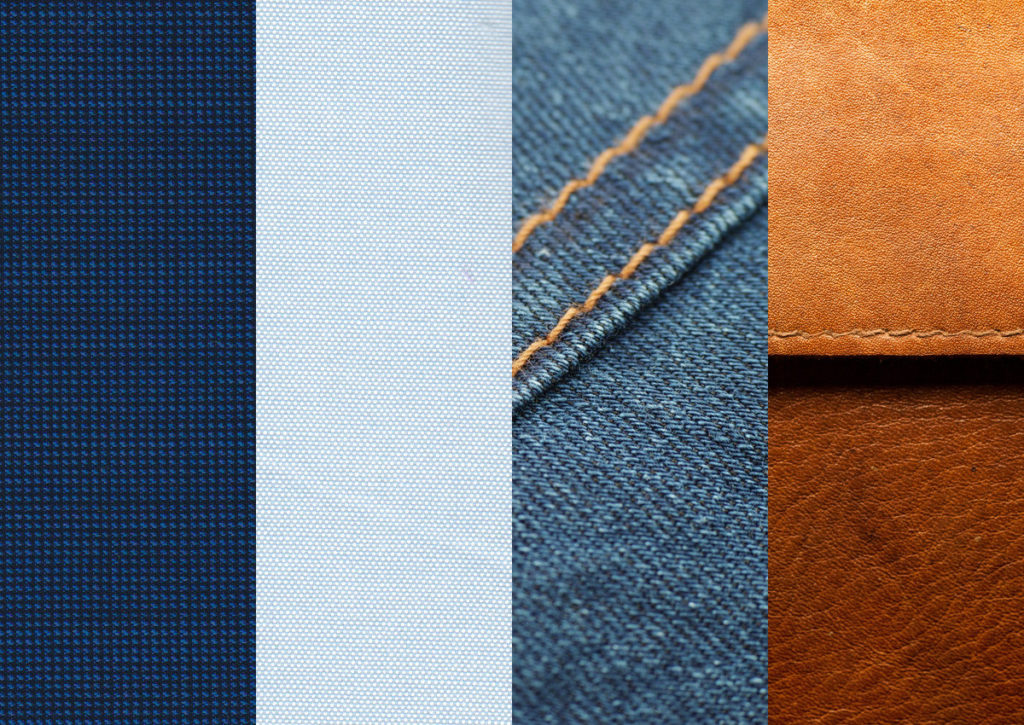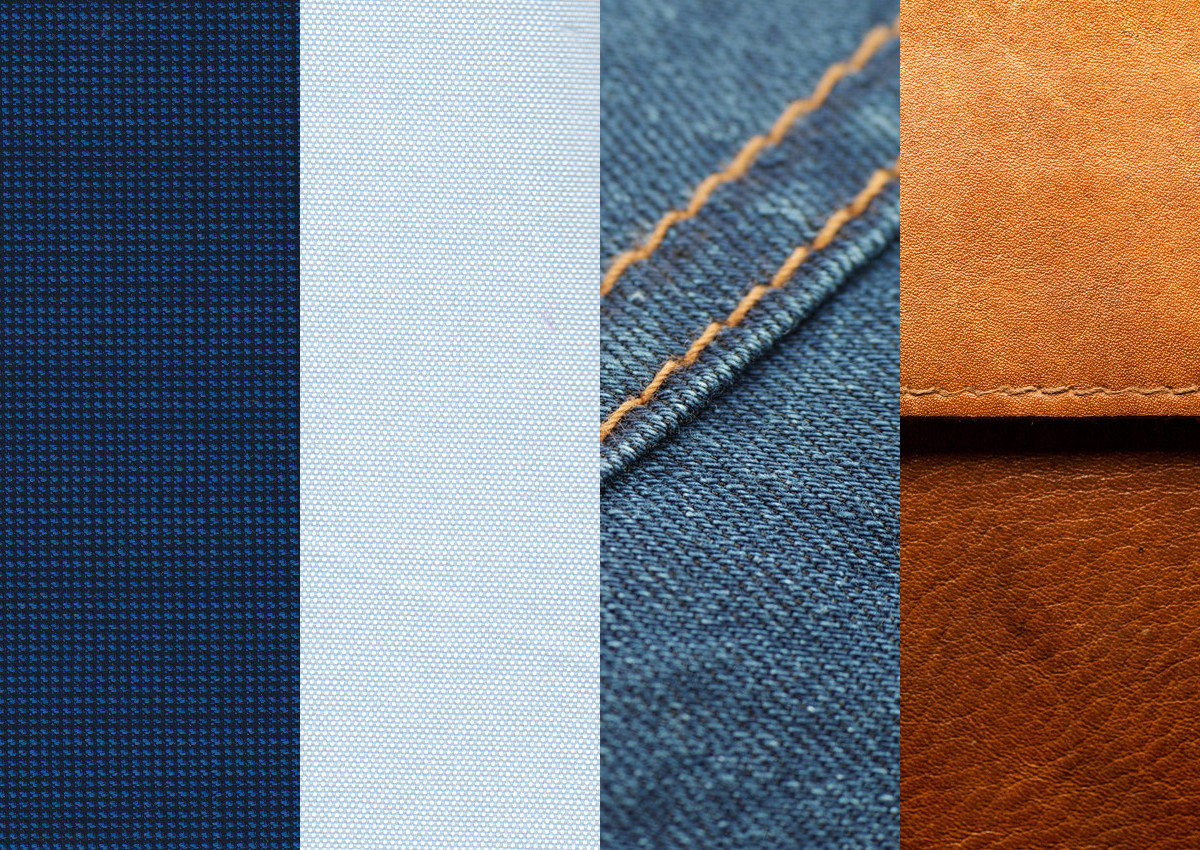 What is nailhead?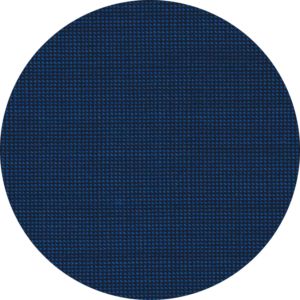 Nailhead is not a particular fabric, but rather a particular weave using two different colors. It is a classic micro pattern. From a distance, it reads as a solid, but it offers more visual interest up close.
With its subtle two-tone effect, nailhead is not too bold yet has plenty of character. Sports coats or suits in nailhead are great choices for the courtroom, the boardroom, or any semiformal event.
How Ken Wears Nailhead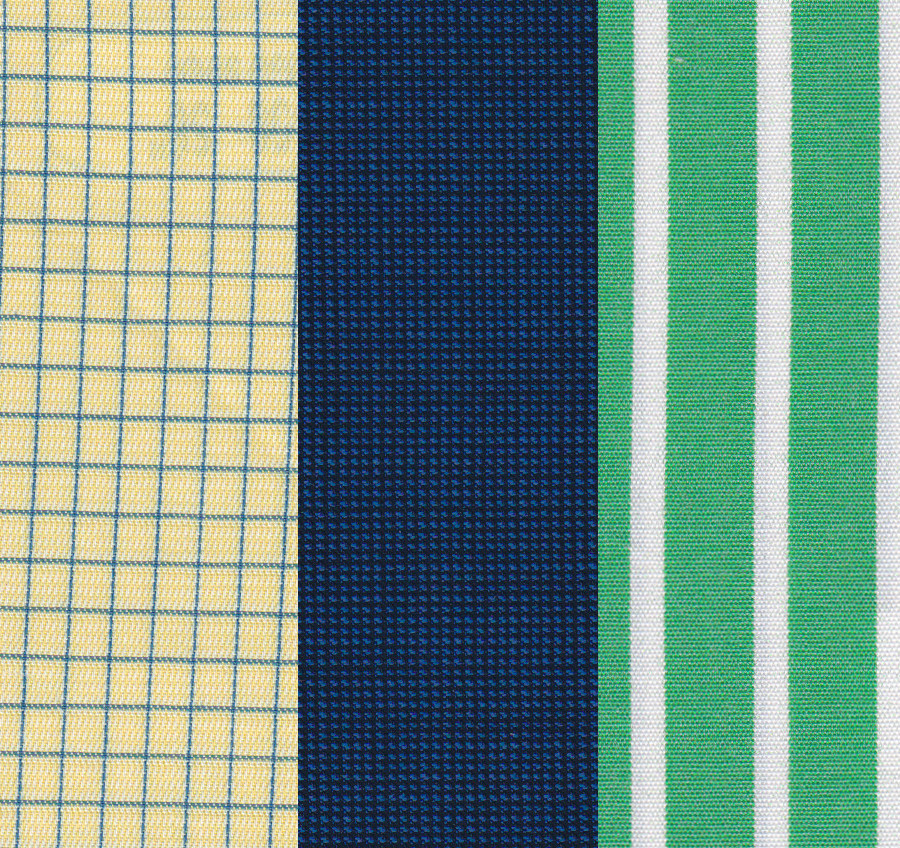 For spring, pair a nailhead suit with your favorite solid pastel shirt and a coordinating pastel tie. To make a bigger statement, use a white shirt and a bold striped tie in red, kelly green, or bright orange.
A navy nailhead blazer also works casually, with medium to dark-wash jeans, a cognac belt, cognac shoes, and
An untucked white button-down shirt
A light gray or pale yellow turtleneck or merino sweater
If you like wearing trousers instead of jeans, the navy will pair beautifully with khaki or olive green casual trousers and any of the shirts mentioned above.
The blazer could go even more casual with a white or gray graphic t-shirt and trendy casual sneakers or boat shoes.
How Preeti Wears Nailhead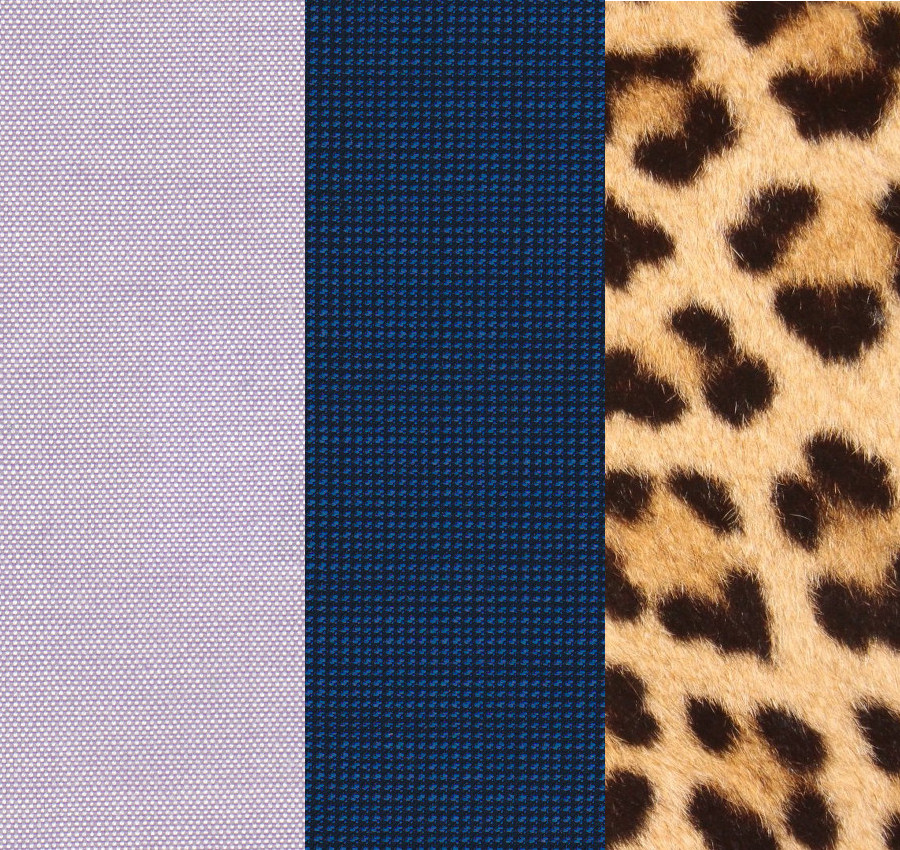 For a business-formal office, I like a navy suit or dress with nude-for-you or cognac shoes. Use a shell in your favorite pastel (lavender is a great choice!) and add an interesting necklace or earrings in a gold finish.
I also like a navy suit with statement shoes—leopard print or red—combined with a white or cream blouse and a silver or pearl necklace.
In a business-casual setting, pair a navy nailhead blazer with kelly green ankle pants and a striped navy and white shell. Go with a solid white shell if you feel more conservative.
If you run cold like I do, I love a hot pink sweater with navy nailhead trousers. Don't hesitate to split up the pieces of a suit—just make sure to dry-clean all the pieces together.
For spring I love pale yellow with navy trousers—either a button-up blouse or a cardigan over a white shell.
For casual Friday or on my own time, I'd wear a navy nailhead blazer with a light pink/blush top (though any pastel will work!) or a graphic tee, my trendiest pair of medium-wash jeans, and taupe booties or sandals. I'd also toss the blazer over my favorite pastel sundress on a chilly spring day.
---
We have new nailhead choices in a variety of colors and finishes, from classic wool to silk sharkskin. Call to make your appointment now!