With the weather here in Atlanta finally feeling like fall, I keep reaching for another layer when I get dressed. One of the easiest nods to the season, possibly second only to the infamous pumpkin spice latte, is adding a blazer. When you combine warm, friendly autumn tones with classic plaid, brown checks complete any fall outfit.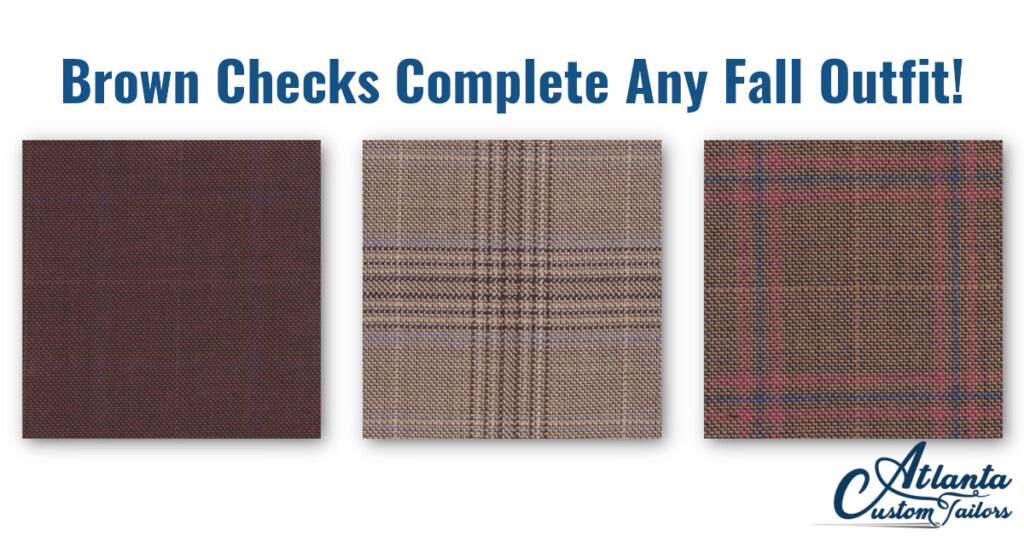 From pumpkin and mustard to chocolate, caramel, and almond, the range of hues evokes the season. And did thinking of those colors make you hungry or is that just me?
[wipes away crumbs]
The jacket itself doesn't need to be heavy. Thick wools make good topcoats or heavy jackets for colder climates than ours. Instead, we use year-round wool to provide a practical water-resistant layer.
Brown Checks Complete Any Fall Outfit
So many beautiful choices!
There's an autumn color for every skin tone. Whether you need a warm tone or prefer a cooler one, we have a broad variety of designs to make selecting your new fall jacket a breeze.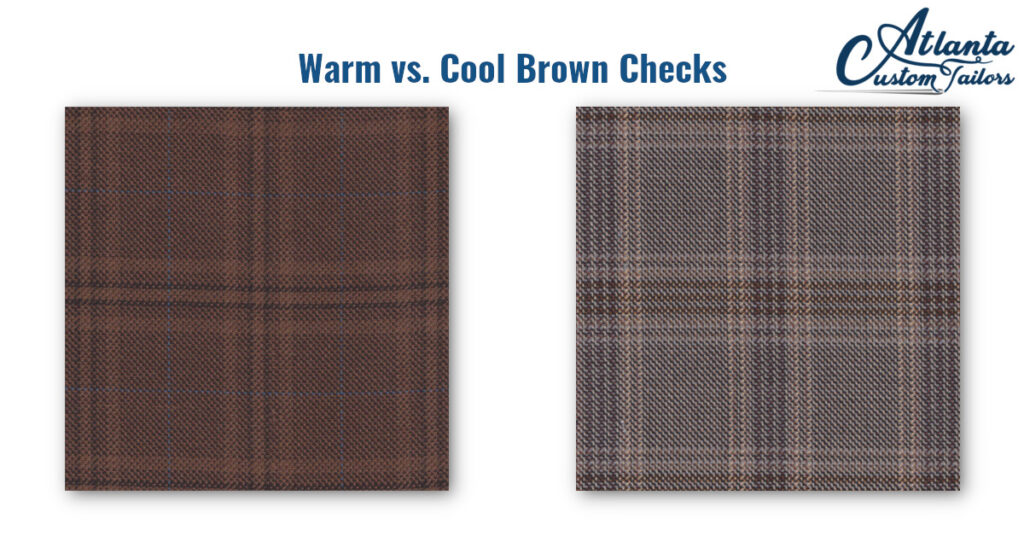 When I say brown checks complete any fall outfit, I really do mean any outfit. Even if you prefer blacks and grays for your basics, the right brown pattern will coordinate beautifully. I recommend mixing black with warm, lighter brown tones like cognac to soften and warm up the harshness of black.
If you're looking for an addition to your fall wardrobe, don't wait! Remember that any order will take 5 – 6 weeks from order to delivery. Schedule your appointment now to select a new fall blazer!